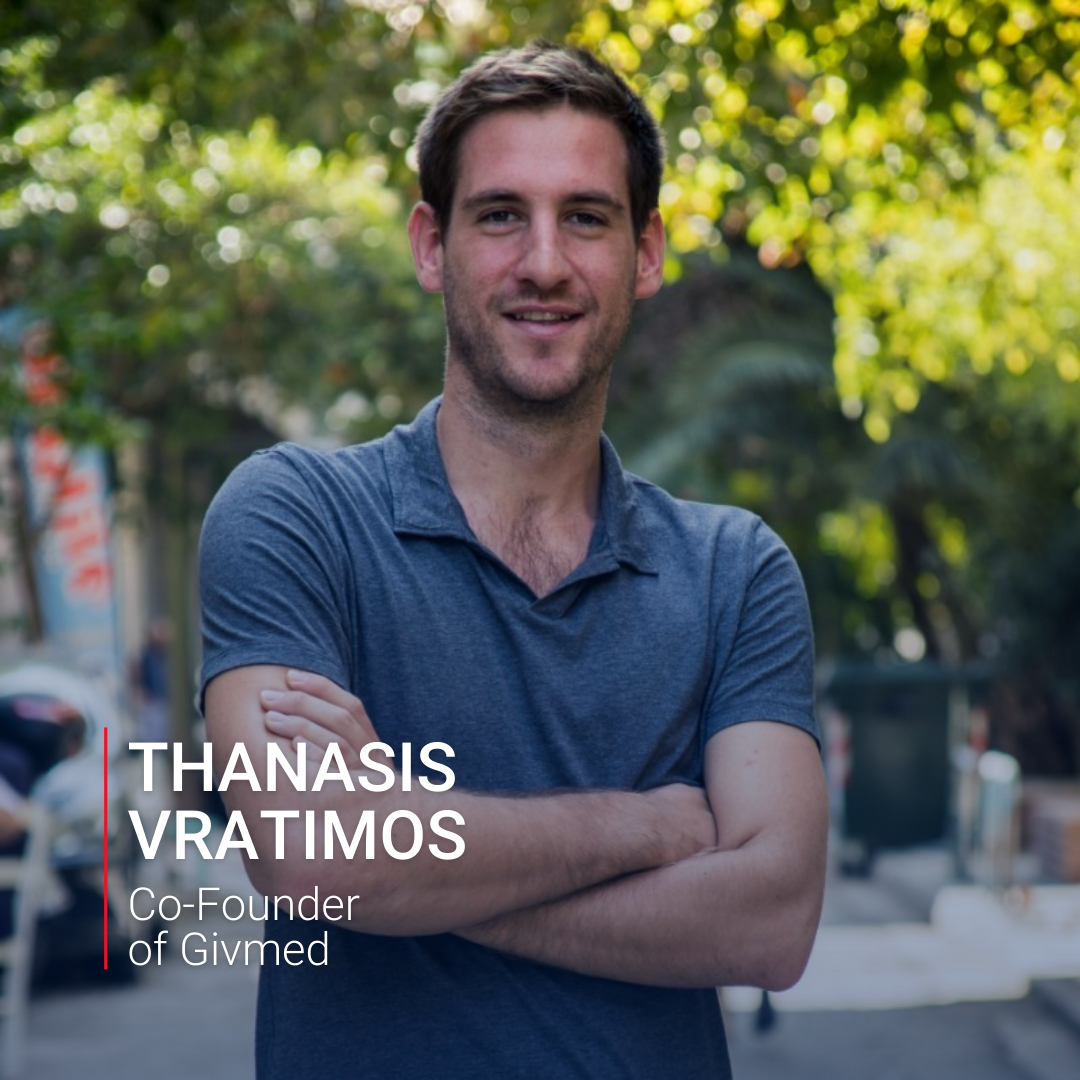 EP#17: Thanasis Vratimos, Co-Founder of Givmed
April 29, 2020
Timestamps
0:00 Intro 
0:10 Icebreakers and Startup Greece Competitions
3:32 Presentation of Givmed
6:20  Entering the Startup Ecosystem
10:13 Challenges Non-Profit Organisations face
12:47 Funding
15:35 How do Non-Profit Organisations use Technology?
18:05 The Effects of the Virus on Givmed
21:35 Investors
23:15 The Future of Non-Profit Organisations and the World
26:57 Societal Issues
30:05 Goals and Donations at givmed.org
32:45 Favorite Quote 
33:24 Outro
Stay up-to-date
with exclusive content
.
Subscribe to our FREE newsletter and receive valuable content every month.